Gina Barton
Deanna captured our special day beautifully and creatively. I have never felt so beautiful in my life! I swear, in some of these photos, my husband and I look like models, and believe me, in real life, we don't! Deanna was wonderful in every way and her photos are works of art we'll treasure forever.
⭐⭐⭐⭐⭐
Nicole Muller
We had the best experience with Sarah and Cece. They went above and beyond to make everyone feel special and beautiful on our wedding day. Their are no words to describe how much fun and creative they both were. Our families absolutely loved them! If we ever need a photographer for any special occasions i would definitely use them again! Thank you again for making our day so special.
⭐⭐⭐⭐⭐
Tiphanie Chanel
Our wedding pictures turned out beautifully!!! Sarah was AMAZING and so much FUN to work with!!!
⭐⭐⭐⭐⭐
Michael Bruce
Deanna is a wonderful photographer. She did our wedding and the photos and book turned out incredible. She does a great job of making people smile and get into the scene. Highly recommended for your special day.
⭐⭐⭐⭐⭐
Tyler McManaman
Deanna was the perfect photographer for our family photos. She immediately brought a happy and calm attitude that translated into beautiful photos with our kids. I highly recommend Deanna for your photos!
⭐⭐⭐⭐⭐
Jessica DeStefano
I had the pleasure to work with Deanna on many projects. Not only is she incredibly talented behind the camera, she is very accommodating and has wonderful energy. Her affable and easy-going personality makes working with her a really fun experience! Poetic Images is the right choice if you want to have a professional capture the memories of your wedding or other special life event.
⭐⭐⭐⭐⭐
Susan Parkins
We are absolutely thrilled with our photos–it was a fun experience and I will definitely use them again for any other events!
⭐⭐⭐⭐⭐
Elaine Marie Nelson
Our family has worked with Poetic Images since 2007 and we are never disappointed! Deanna has taken family photos, pictures of our daughter (since she was three!), engagement photos, and wedding portraits. She also took extra time to edit our wedding album. We look forward to our annual trips to Taos. Every shoot is professional, unique, and–most importantly–fun! Now our house is filled with memories of these photo sessions and every year our Holiday cards look great. This is all a testament to her talent as a photographer. Thanks Deanna for all of your work!
⭐⭐⭐⭐⭐
Kristen Kelley
Poetic Images is the only place we consider when planning for our kids' annual school portraits, our annual fall family portrait (which we use for holiday cards), and Easter portraits. Deanna is amazingly professional in scheduling photo shoots weeks or months in advance, and even drives from Taos to Albuquerque to capture the colors of the seasons in our local environment. Her creative photographer's eye "sees" the details of shadowing and colors of backgrounds/backdrops, as well as "capturing" the natural facial expressions and postures of each person within our family. Although choosing the final prints is a challenge for me (because of the wide-selection of poses and expressions), Deanna's discernment helped make ordering the prints a pain-free process. I will continue to choose Poetic Images at least three times a year and do recommend her to friends, family and acquaintances. Deanna's gift of photography does create a truly Poetic Image!
⭐⭐⭐⭐⭐
Betsy Mussselman
I looked at the work of every photographer in New Mexico before I finally
chose Poetic Images. It was absolutely the right choice!! She is so innovative, creative and artistic. The entire experience surpassed even my wildest expectations. THANK you so so much!.
⭐⭐⭐⭐⭐
Matt Nelson
Deanna was an incredible help before, during, and after our wedding. Her service was excellent, demeanor professional, and the final product was amazing. We couldn't be happier with her service. Deanna has an amazing energy and work ethic. She was a pleasure to work with. MQN
⭐⭐⭐⭐⭐
Mandi simplybeing
Poetic Images has style, imagination, and experience. She really listens and has great ideas! Deanna has a good eye and keen instinct, offering a good value for fantastic quality both in craft and service.
⭐⭐⭐⭐⭐
Megan Tipps
Deanna was fantastic! She was fun, organized, and we ended up with such beautiful photos. We could not have asked for a better photographer for our wedding.
⭐⭐⭐⭐⭐
George Seaton
Deanna was firstly a great comfort to us as we planned a trip to
Taos from Denver in order to marry. Through emails, she consistently eased whatever angst I was having about capturing the event–dates and times were fluid as I worked on putting the event together. She was accommodating to the point that she even agreed to be a witness at the ceremony (we didn't know a soul in Taos). Now, having had the proofs for several days, I can only remark that Deanna's sense of composition–a talent that I believe one is born with–captured the moments of the ceremony that will become our essential memory of that day. She is such a talented photographer, and a very special person whom we will not soon forget. Thank you, dear. Thank you so much.
⭐⭐⭐⭐⭐
Thomas Krieger-Fritsch
She delivers fantastic photos and in a timely manner! She is also great to work with!
⭐⭐⭐⭐⭐
Comments, Questions & Inquiries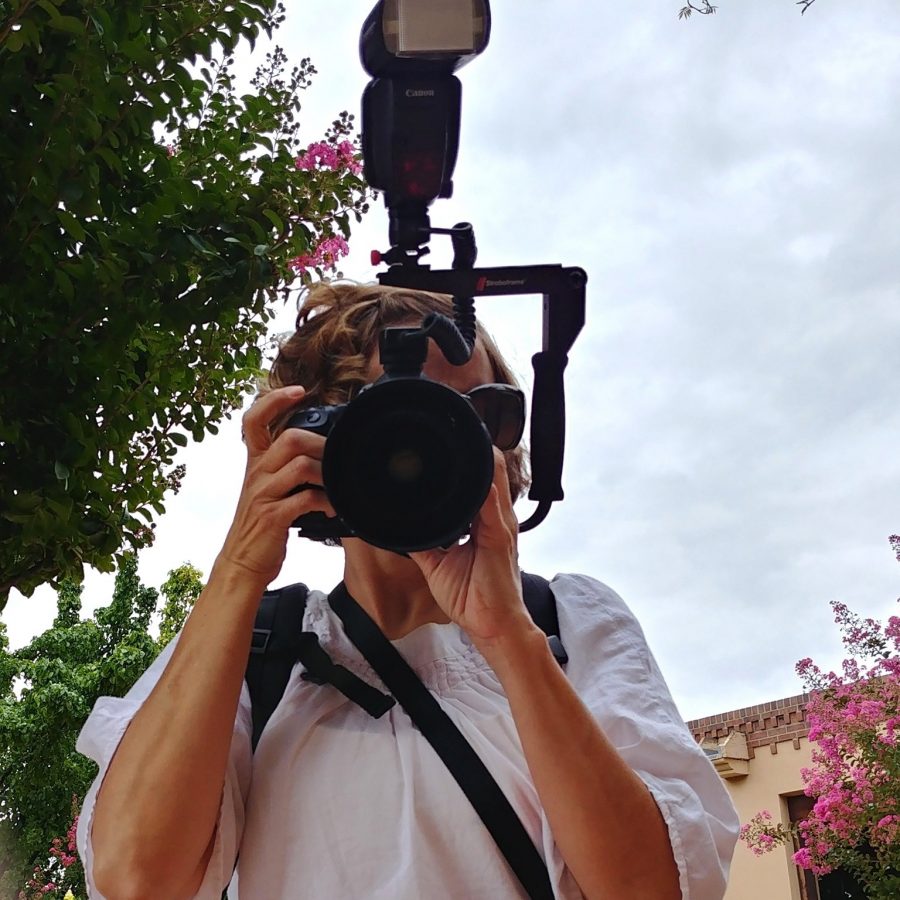 Deanna Nelson – Owner, Photographer